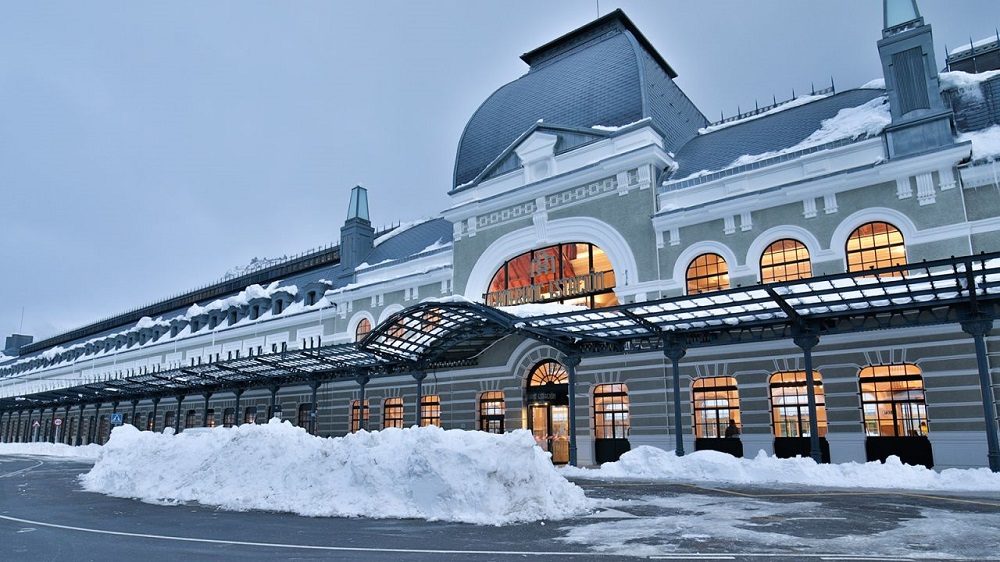 Historical Spanish Train Station Gets a Complete Makeover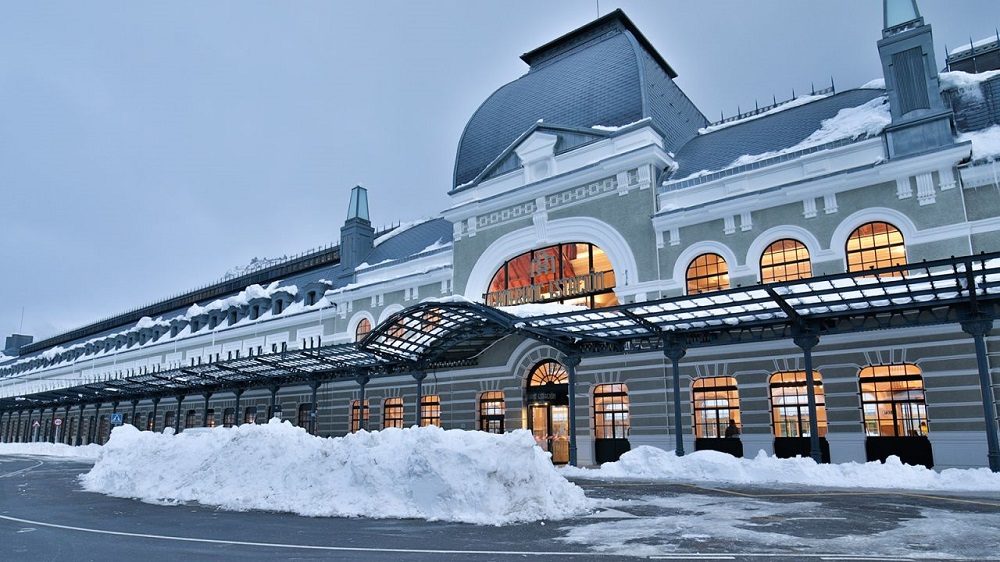 Canfranc Station is a historical railway station located in the Spanish Pyrenees. It was built in 1928 by the Spanish government and was the largest railway station in Europe then. The station was strategically located on the Franco-Spanish border and was a gateway for international train travel.
It was a vital link between Spain and the rest of Europe until it was closed in 1970. The station was designed to be grand and imposing, with an impressive facade that featured a clock tower and a large central dome.
It was built using a combination of Art Nouveau and Neo-Classical styles and boasted luxurious facilities such as a hotel, a restaurant, a ballroom, and a casino. Canfranc Station was considered a masterpiece of engineering and architecture, and it quickly became an emblem of Spanish modernity.
The station's glory days ended with the outbreak of World War II, and it became a pawn in the struggle between Nazi Germany and the Allies. The station was a transit point for gold stolen by the Nazis and Jewish refugees fleeing persecution. After the war, the station continued to operate until it was closed in 1970 due to lack of use.
A New Life
After years of neglect, Canfranc Station is now set to receive a new lease on life. Plans are underway to transform the station into a hotel catering to tourists and visitors to the Pyrenees region.
The renovation project is being carried out by a consortium of private investors, and it is expected to cost over 100 million euros. The project will involve restoring the station's historical features and the creation of modern amenities that will ensure the comfort and convenience of guests.
The new hotel will retain the station's original features, such as the clock tower and the central dome, and it will also feature a new wing that will house additional rooms and facilities. The hotel will have 104 rooms, including deluxe suites and standard rooms. There will also be a spa, a fitness center, and several restaurants and bars.
A Unique Destination
The Canfranc Station Hotel is a unique destination that combines history, luxury, and natural beauty. Guests will enjoy the station's impressive architecture and rich history while also experiencing the breathtaking scenery of the Pyrenees region.
The hotel also offers a range of activities and experiences that cater to a variety of interests. Outdoor enthusiasts can explore the nearby mountains and trails, while history buffs can tour the station and learn about its past. The hotel offers cultural events such as concerts, exhibitions, and lectures.
The Canfranc Station Hotel has attracted many guests, including history buffs, luxury travelers, and adventure seekers. The hotel also serves as a venue for weddings, corporate events, and other special occasions.
More in Luxury & Life Style